If your to-do list looks anything like mine it's ever-evolving and rarely completely checked off.  
Most of the to-do list consists of daily items that are must-dos, wish to get tos, and someday this will come true.  Well now is the time to focus on those to-dos.  Your clients are looking to you to get those to-dos done and there is no time better than RIGHT NAH to get it done. 
If time isn't on your side, and you have considered passing that task on to someone else, we are here for you. 
Let's work together with a VIP Success Day.
Let's get to the deets.
Here's the why, how, and where of the VIP Success Day.
I Bet You Are Wondering
Can You Get This Done in One Day
You bet we can.  Take a look at the examples of some of our VIP Success Day offering
Website template customization
Is your website ready for a glow-up but you don't have the time to commit to working on the new design? Check out our new shop and one of my new WordPress will fit exactly what you need and I'll completely customize it for your brand. Fast, easy, and cost-effective.
One page website
From a sales page to a landing page we can make a one-page website that contains your content, sales, book landing page are more.  These pages are a great way to get your product out to the world quickly and with ease.
Website refresh
You like your current website but it needs a couple of touch-ups here and there or maybe a page needs a new layout, I got this.  Let's go.  
Website updates
Owning a website is a lot of work.  Adding copy, updating plugins, maintaining security, making sure that your website is still "responsive" after a major software update is a headache.  Let me take that off your hands.  We got this.  
Brand design
You started a new business and need a new brand identity to jump start your web presence while staying within budget, we are here for your needs. Get branded today.
Pitch Deck design
You are a creative that has picked up quite a following and now it's time to craft that pitch deck to accent your web presence. Prepare your content, let's rock out your custom design.
Social media graphics or templates
You have your new brand collateral and all that's left is to add your social templates. Now is the time to get those quarterly designs in place, prepare for holidays and plan your content ahead. Let's work together to make sure you are good to go.
Complete website audit
As a website designer, I have watched the landscape of design evolve then boomerang back. But in the same instances tech has changed, requirements, accessibility standards evolve and it's time to make sure your website meets all of those needs.
SEO research and implementation
Yes, your website should be optimized for search engines. Yes, Google isn't the only search engine. Being attentive to content and SEO strategies is important. Let's chat about the importance of those items.
These services can be mixed and matched to fit your needs.
I'm here to creatively design your web presence no matter which option you choose.  
I. SCHEDULE YOUR CALL
Let's talk, for a minute. I want to get to know you and make sure that our VIP Success Day is right for your project. If things are right, the schedule will be sent to you following our call where you can select a day that is convenient to you.
II. LETS PLAN YOUR DAY
Your VIP Success day starts before our initial work day. We take one hour on the day and time of your chosing to plan out exactly what your expectations are with your project. Your project will be prioritized and we will focus on your task at hand. You day will be scheduled around these tasks.
III. LETS DO WORK
Yay, it's your VIP day. Your project will receive all my attention. The importance of this day is availability and communication.
IV. I'M HERE FOR YOU!
I'm always available to assist.  After your project, you receive 30 days of follow-up support by email.  If you have questions, need a quick change, or just want advice, I'm here for you.  
IT'S FULL DAY
$ 2000
1 hour pre VIP DAY prep (call)

Up to (7) hours of my attention

LIMITED One (1) round of feedback & revisions

Final file delivery by Google Drive or Dropbox

30 days of support by email (post project)
ITS YOUR HALF DAY
$ 1250
1 hour pre VIP DAY prep (call)

Up to (4) hours of my attention

Final files delivered to Google Drive or Dropbox

30 days of support by email (post project)
VIP Success Day Testimonials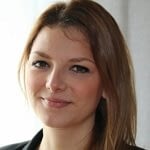 Temporibus autem quibusdam et aut officiis debitis aut rerum necessitatibus saepe eveniet ut et voluptates repudiandae sint et molestiae aut rerum necessitatibus.
Client One
My schedule is open for a rolling 60-day window.  (calendar days)
Currently, I prefer to work with clients who are in the North American time zones.  All calls will take place at EST.  
Absolutely!  You will receive a discount of 10% on your next booking.  
You bet.  A custom design doesn't fit in the VIP day model.  Book a discovery call below to get started. 
If you need to cancel your project after completing the contract and payment, you will receive a 50% refund if you provide at least 14 day notice. If cancellation notice is given less than 14 days before our scheduled date, the payment is non-refundable.
Please note: If you need to reschedule your project date, you are free to do so at no charge within a 30-day period. After the 30-day period expires, you will be charged a $200 rescheduling fee to book a new project date.
I need your brand collateral; logos, photos, copy and any design inspiration you can find. Send as much as your like. Don't forget hosting is required for any web design work, and if you need it I can help with that too. Oh yeah and payment is required.
Absolutely. Everything needs upkeep and your website is not excluded. You can take the reigns on your website but if you prefer your time spent where you specialize I can handle that for you. Choose the option during the checkout process and you will be added to the Web Presence Success Plan 31 days after your website launches.
I have implemented a method for you to comment on the design live while I am working. You can leave notes on any changes which helps me speed thru the process.
Initially I day will begin with a phone call to review where we are starting and where I will be working. I prefer to work with minimal distraction with timed contacts throughout. I will send updates every 90 minutes for follow up.
My goal is to make this relaxing and easy for you and I prefer to leave you in comfort. You are in good hands here.
Absolutely. I'm here for you.  Hit my contact form and lets discover what you need and how I can help.  
Ready to get started? Let's book a discovery call