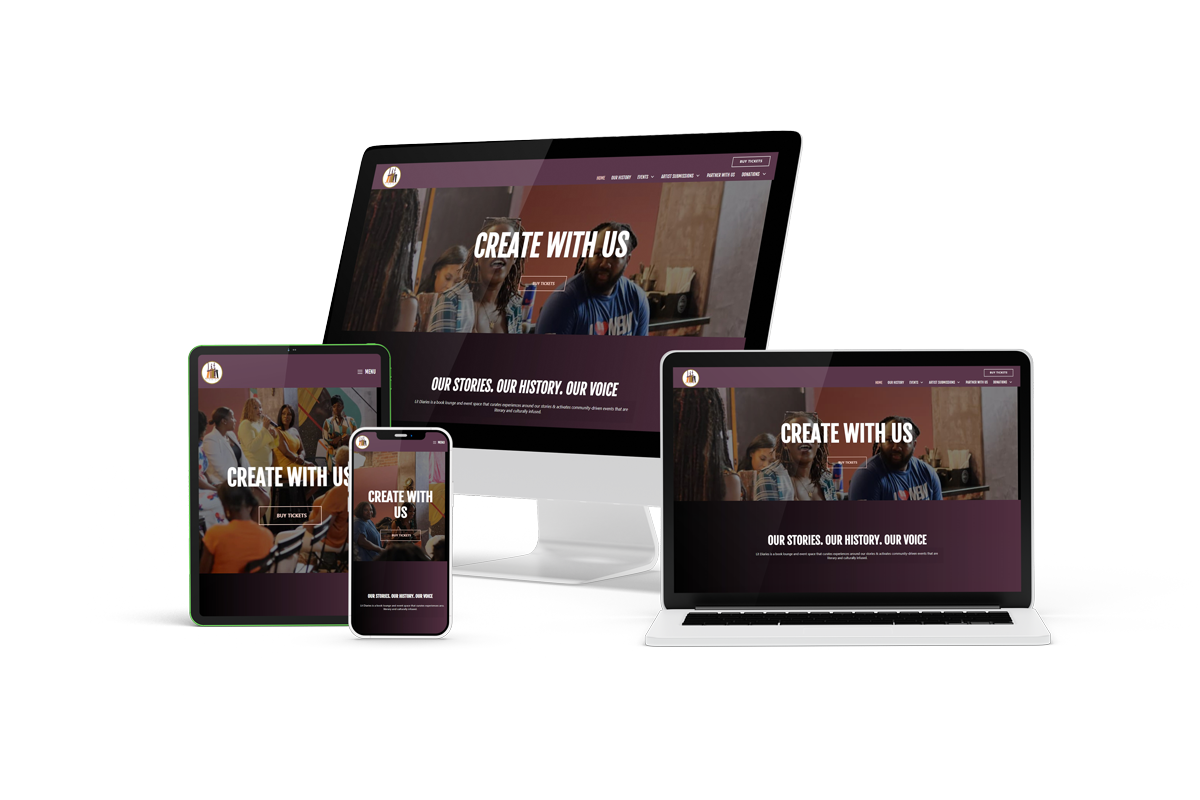 NEW
Lit House at Essence
A new WordPress project designed for Tamika Newhouse featuring Lit House. Lit House is a 1-Day event where Black stories connect with the Culture through artist-led conversations, paint parties, and a block party that showcases the talent and creativity of the Black community. Experience the best book signings, art market, and an indie row featuring some of today's emerging writers during this year's Essence Fest.
GRAB YOUR COPY
Something About Ruth
Sometimes genuine love requires uncompromising sacrifice.
It's easy to make an idol of routine—finding comfort in the boundaries set before you. Something About Ruth is an intricately woven, magnificently crafted story about three ordinary strangers, who, after Katrina, are plucked from their own securities and set against unordinary circumstances. But fate brings them together.
Ruth, an outsider.
Naomi, a wounded mother.
Boaz, a no-nonsense man of character.
The path that brings them all together is scarred with the pain of loss, the bitterness of starting over, and the faith that sustains them.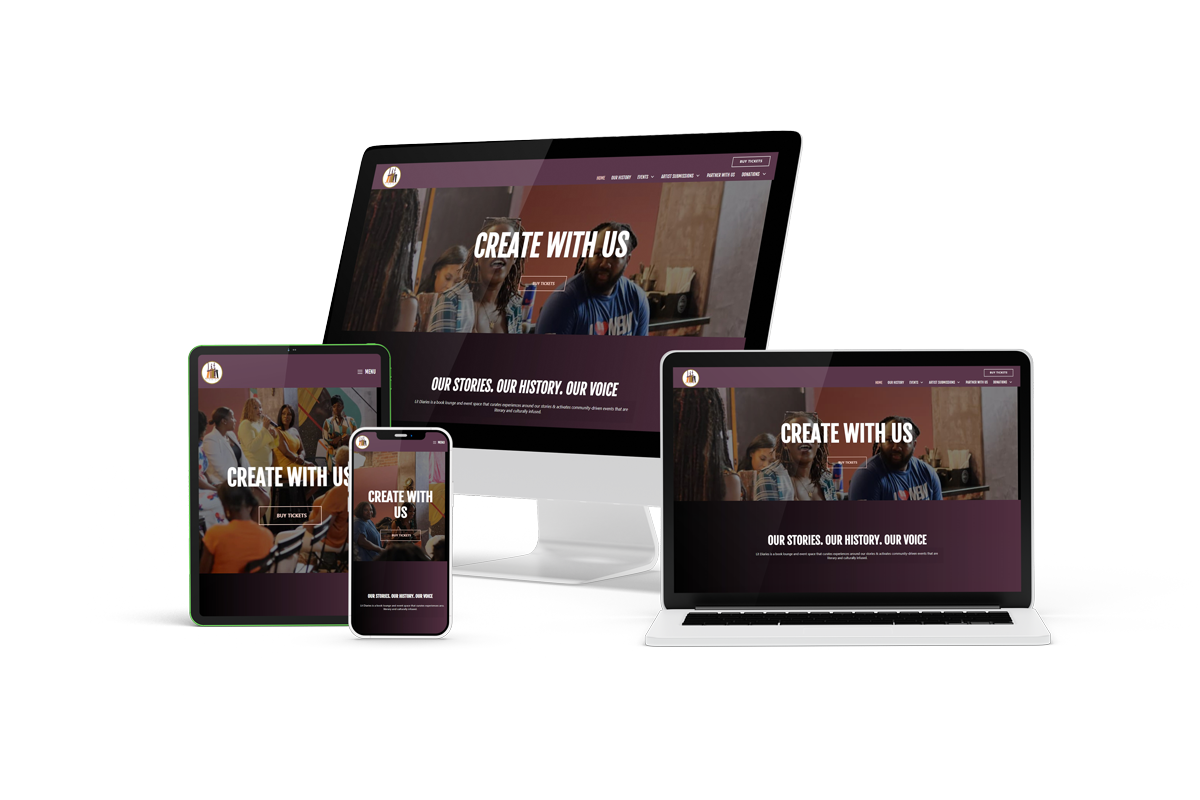 CHECK OUT
Lit Diaries
A new WordPress project designed for Tamika Newhouse featuring Lit Diaries. The event features creative black women in publishing and film, providing them a safe space to share their journeys and create authentically. The purpose of this event was to dare women to dream and heal together through intimate conversations - sort of like the way you would engage with your personal diary.
Visit the Tour
TRACES OF MIKA
Tamika Newhouse is a self-made best-selling author and the CEO of AAMBC INC., a creative agency for Black Writers. She overcame the projected stigma that teen moms can't have it all by working in the radio and literary industries to go on to create Delphine Publications by the age of twenty.
Believing authors deserve more recognition, she created the AAMBC Literary Awards which is the only entertainment literary awards show, with a healthy lifespan of 13 years running. Her festival, Black Writer's Weekend is a meet-n- greet celebration merging Black writers with fans from across the country.
CHECK OUT
MY NAME IS MARY MAGDALENE
Stepping away from her comfort zone, author JC Miller orchestrates a written tapestry chronicling the fragile state of a woman on the edge of insanity.
Plagued by a lifelong curse of mental illness, Mary Magdalene finds herself spending her golden years in a mental asylum. Her once zealous life becomes minimized to an endless routine of over-stimulating antipsychotic drugs. That is until Salmone Abrams, a hidden jewel from her past, resurfaces and helps her remember who she once was—The Queen of Harlem. Madame Mary Mags.
Check Out
COOKIE
Born Latoya James, when starting high school, Cookie believes this is her time to stand out from underneath her sister's shadow. She was always declared the odd one but now she makes it her mission to be noticed by anyone who will pay attention.
Reality starts to settle in when she realizes that life isn't always peaches and cream. After witnessing the rape of her best friend, and then the death of one of her classmates, Cookie starts to believe life isn't what she thought it would be.
WPD Media
BOOK COVERS ARE OUR FAVES!!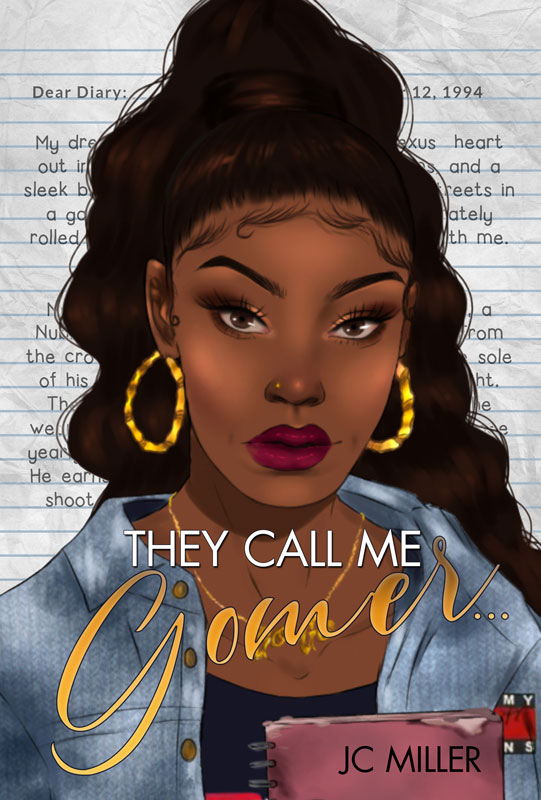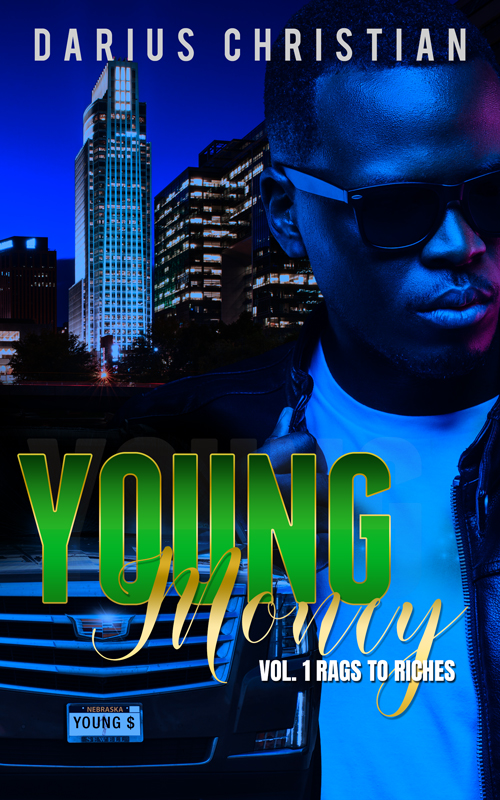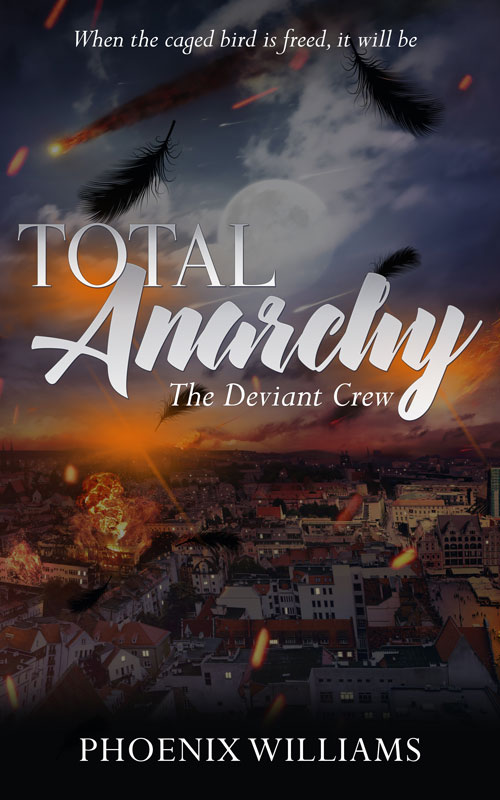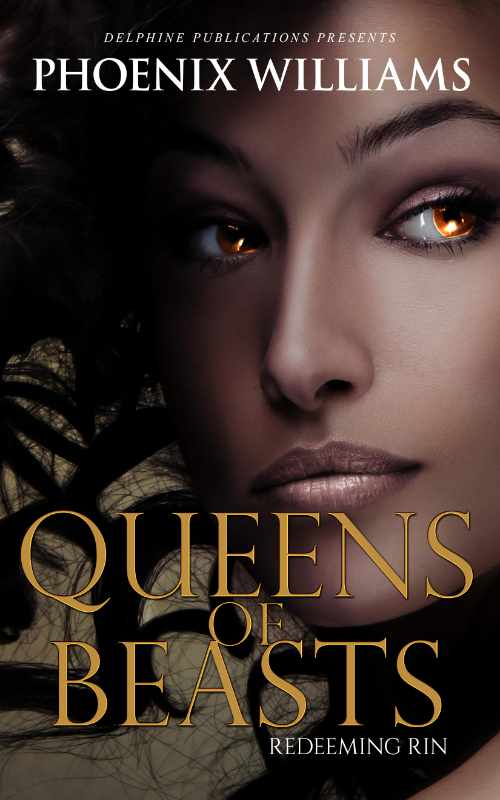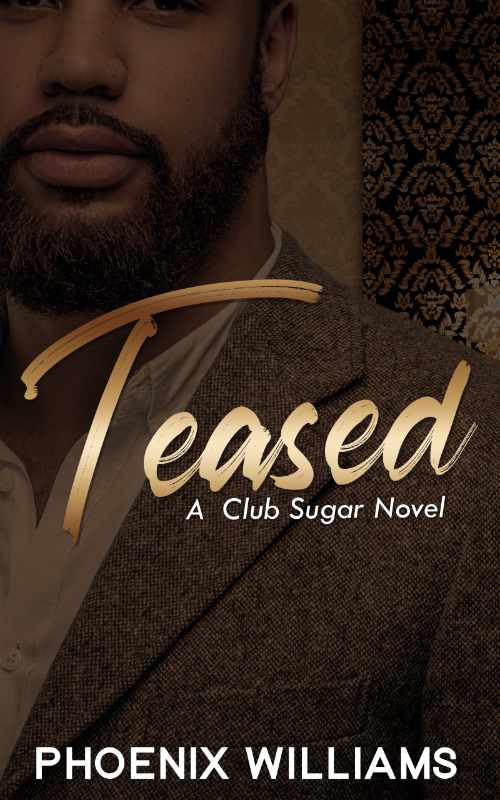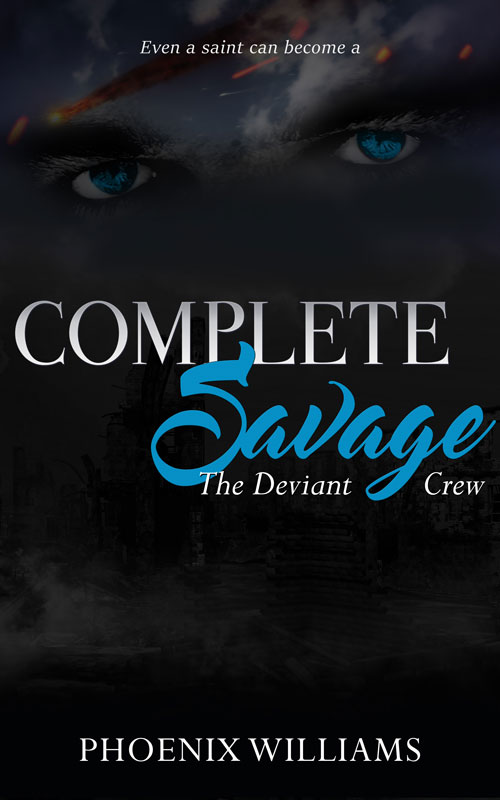 Check Out
DESTINATION W.E.L.L.
Wholeness in Every Level of Life
This project is a redesign of Destination W.E.L.L.  Originally a WIX website my client selected WPD Media to develop a modern web presence.  This website will soon incorporate a blog and shop where natural products can be purchased along with receiving advice about natural health.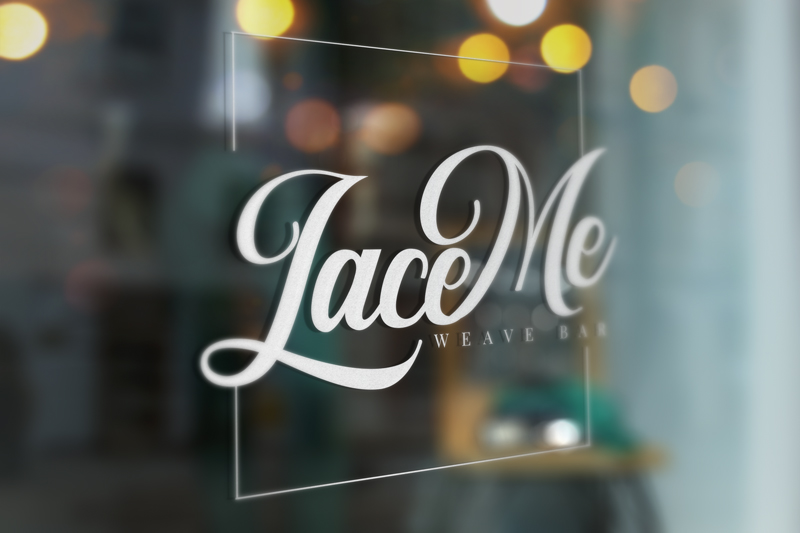 VISIT
LACE ME WEAVE BAR
WPD Media was approached by our client to brand a beauty salon in Metro Atlanta.  
With a grand opening scheduled for March 1, 2020, Lace Me Weave Bar is certain to be a drop-in, get styled head out spot.  
Check Out
QUEENS OF BEASTS
Phoenix's latest release, Queen of Beasts "The Utter Haunting of Mirai" was designed by WPD Media.
"You can't outrun, out-fight, or out-think a prophecy. For thirteen years, the winds of change have been on their way to Hell Fire Valley. Mirai and Cleophous will turn a slight breeze into a full-fledged cyclone. Alliances will be formed, bonds will be tested, and gauntlets will be thrown. In the end, we will be left with two questions. One, who is the traitor? Two, which of the Queens is pregnant?"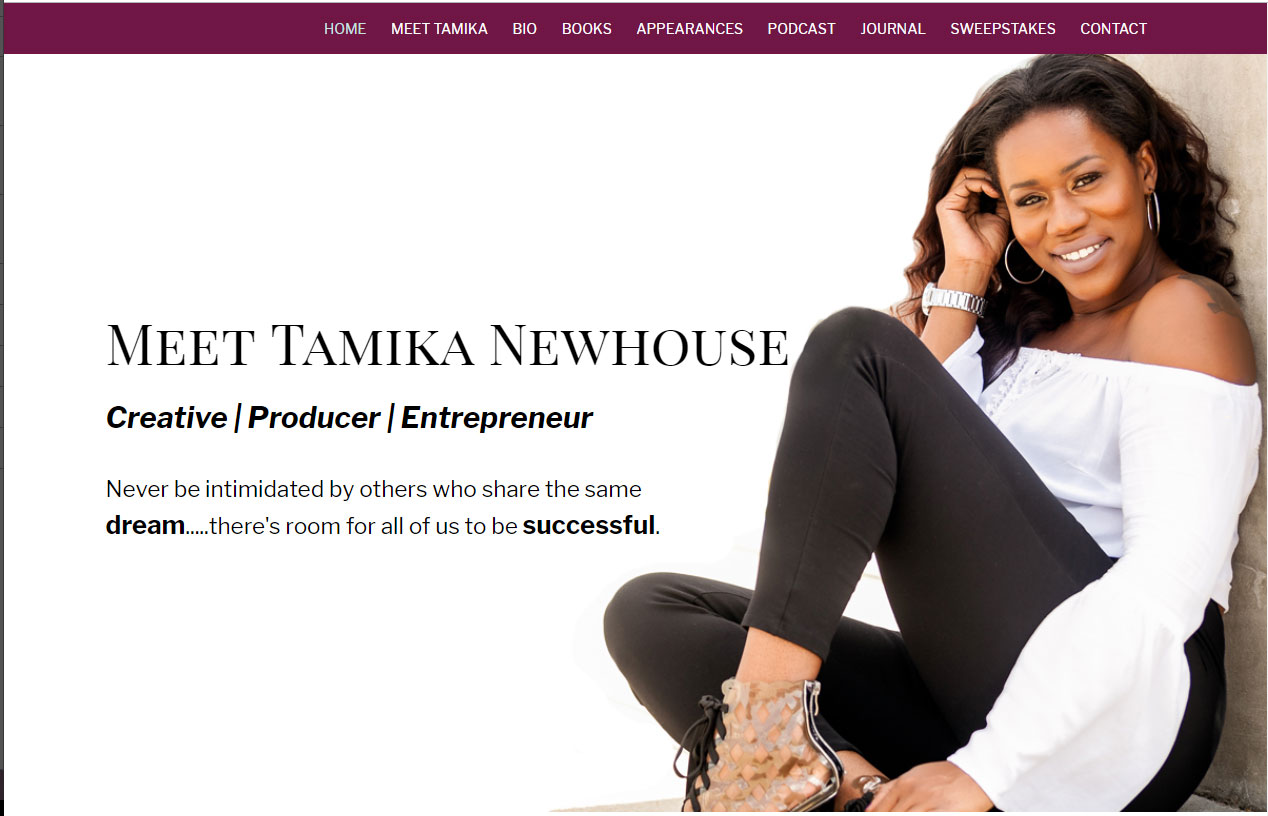 TAMIKA NEWHOUSE
WPD Media was approached by our long-time client to redesign her web presence.  
The website launched Summer 2019 and contains a gallery of book signings, blog posts, links to the new podcase Shades of Mika which is on all streaming devices.   The goal of this new project is to create an entity that allows for access and marking for Tamika Newhouse. 
Visit
SQUARED AWAY NOW
WPD Media was approached by Christle Murphy to develop her initial web presence.   
Squared Away Organizing, is one of Metro Atlanta's up-and-coming home organizers.  Christle is an expert in all things neat and tidy.  Her knack for organization began as early as age seven. Visit the website to learn more.  In 2020 SAO was redesigned into a very clean, slick minimalist website.  Check out the updated website.
LAPETIT BOUTIQUE
WPD Media was approached by our client to brand there e-commerce web presence and the logo is presented
The website is currently under development and will launch Spring 2019.  The goal of this new project is to create an entity that will allow for ease of shopping with a focus on products aimed at the fashionista.  
Check Out
THE SOURCE
WPD Media was approached by Jasmine O'Day to craft a book cover for her newest eBook.  
"The Source" The Definitive Guide to Dropshippers and Wholesalers is targeted towards those with eBay stores, Amazon store and self-managed eCommerce web presence to find top-notch drop shippers for products that fit the demand served by the website.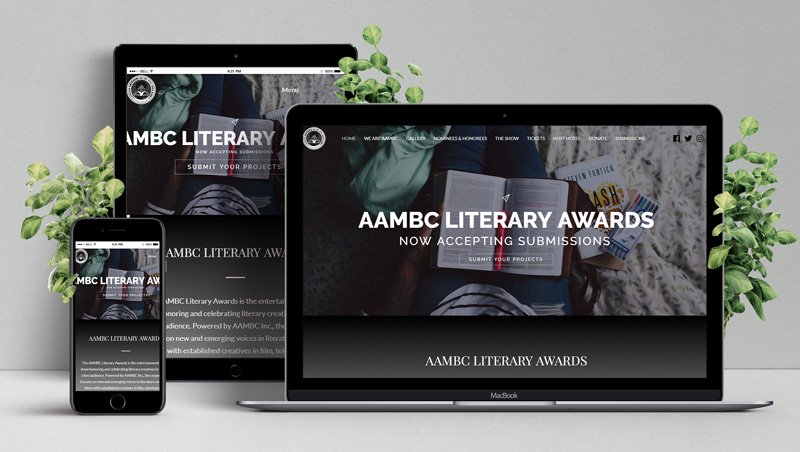 Black Writers Weekend
AAMBC AWARDS
WPD Media was approached by Tamika Newhouse owner of AAMBC Awards established in 2009.  The redesign launched in November 2018 in time for the 10th anniversary coming June 2019!
The goal of this redesign was to create an entity that will encompass the entirety of this anniversary to showcase from old to new.  This website is easy to navigate, responsive and elegant and will allow users to purchase tickets for the upcoming events.